By Scott Rollo on March 6, 2012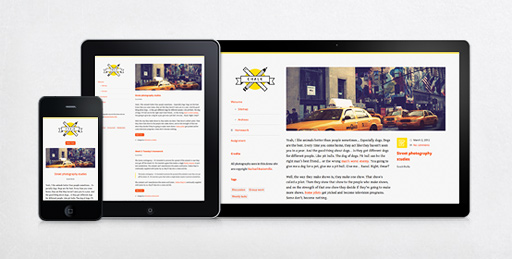 We're extremely excited to announce Chalk; an innovative WordPress theme for the twenty-first century teacher. Chalk is crafted to bring the classroom environment online, and includes some exciting features to do just that: to-do lists, class conversations, podcasts and video lectures. Grab it today and start bringing your lessons to life in a dynamic and interactive surrounding.
Chalk features a beautiful responsive design, which means students have the flexibility to access class content on-the-go, from the convenience of their iPad, iPhone, or mobile device. This makes it easy for you to stay in touch with your students, wherever they might be.
To learn more about Chalk's features and specifications, stop by the theme page. Also, don't forget to check out the live demo and the video feature tour.
A huge thank you goes out to Rachael Baskerville for allowing us to use her amazing photographs on the demo site!