By Drew Strojny on June 4, 2014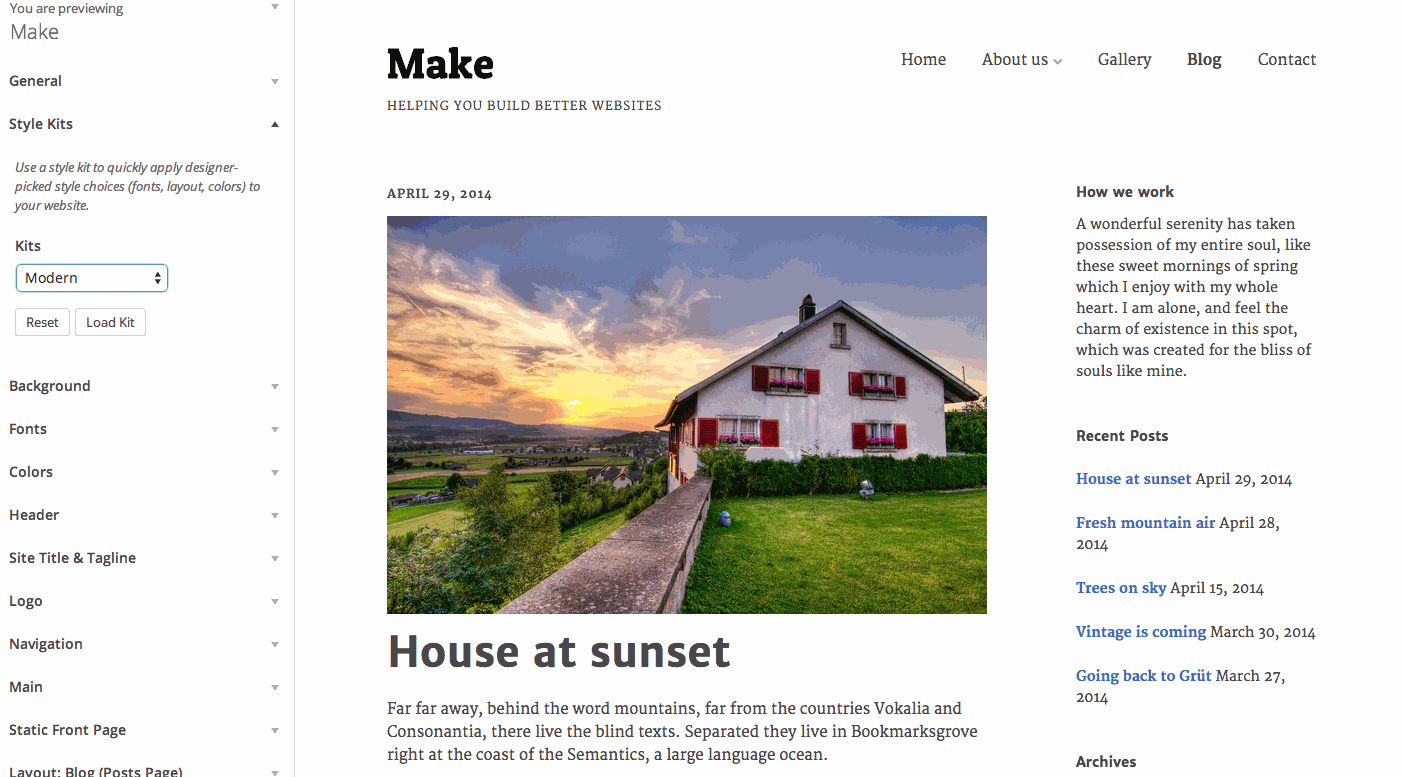 Earlier this week we released a new version of Make Plus, the powerful companion plugin for our new free drag and drop WordPress theme, Make.
One of the new Make Plus features is Style Kits. Think of them like custom starter themes for Make. Style Kits give you a head start with the design of your Make powered site. When you load a Style Kit, we'll populate your Customizer design settings for your site with some hand picked style choices. You can then take control and tweak each the individual setting to get things just right.
Here's the rundown on the rest of the new features we released: