By Melissa Hill on March 5, 2015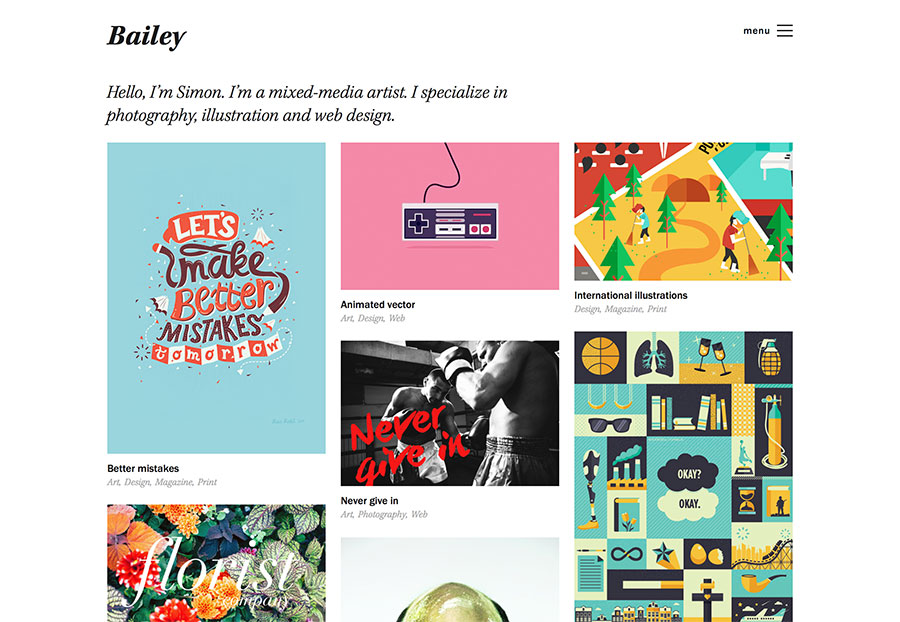 Today we're happy to report that Bailey, a premium theme we've only had available for WordPress.org sites, is now available for users on WordPress.com. You can purchase Bailey on your WordPress.com dashboard, or directly from the theme showcase page.
Did you know that Surf Office, Postmatic, Yeah Dave, and over 700,000 small businesses run their websites with Make, our free WordPress page builder. Discover the Make page builder now.
Like Oxford, Bailey is special because of the premium Typekit fonts bundled right into it — a feature you won't find on other WordPress.com themes. If typography and design are important to you, we know you'll love this theme. WordPress.com makes it effortless to get your site up and running, but should you run into any problems using one of our themes, you'll also have access to our same quality support in the premium themes support forums on WordPress.com.
Not sure if WordPress.com is for you? Check out this list of the features and benefits, and take a look at all our premium themes available on WordPress.com.