By Drew Strojny on July 19, 2011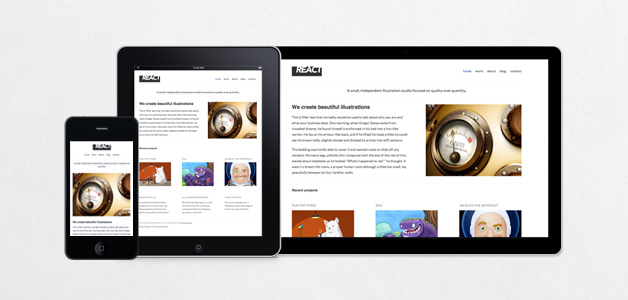 Say hello to React! React is a simple and elegant WordPress theme for business featuring a fluid and responsive grid that allows for easy viewing from an iPhone, iPad, or other mobile device. The theme is packed with some other great features: custom typography, custom background (hides automatically on small screens), support for projects, and more.
Did you know that Surf Office, Postmatic, Yeah Dave, and over 700,000 small businesses run their websites with Make, our free WordPress page builder. Discover the Make page builder now.
Check out the theme page for more details and the demo site for a live preview. Be sure to watch the quick video feature tour below to see some of the features in action.
I also want to give a huge thanks to David Lanham for allowing us to use his beautiful illustrations on our demo site and product pages. Thanks David!