By Drew Strojny on July 1, 2014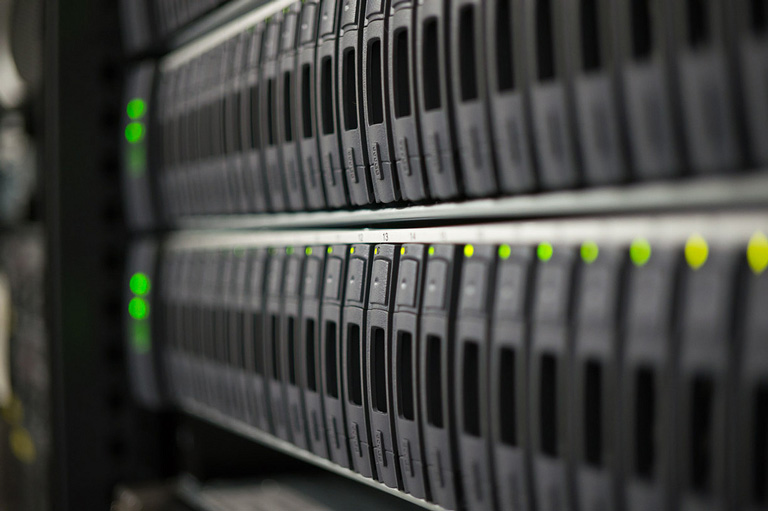 Given WordPress's status as the web's most popular self-hosted blogging platform, it's no surprise that the managed WordPress hosting business is booming.
For a monthly fee up to seven times the cost of shared hosting, many providers offer feature-rich hosting packages built especially for WordPress users. The question, of course, is whether extra features warrant the extra cost.
Here, we'll discuss why you might opt for managed WordPress hosting. We'll also look at some popular shared hosts, compare their plans to WordPress-centric alternatives, and help you determine which hosting arrangement best suits your needs.
Managed WordPress hosting benefits
WordPress web hosting is a mixed bag. The extent to which a provider "manages" your WordPress installation varies quite a bit, and different hosts emphasize different feature sets in an effort to appeal to specific markets.
That being said, there are some fundamental benefits nearly all managed WordPress hosts deliver; they include:
Faster speeds: Servers configured for WordPress, whether private or shared, really can make your website faster. Nearly all WordPress hosting providers use server configurations that speed up load times. Some boost speed even further with built-in caching, so you don't have to fiddle with caching plugins.
Enhanced security: Hosts scan your site periodically for malware and offer advanced security features that prevent hackers from accessing your site at all (these features vary among providers). In the event malware does weasel its way into your website, many hosts will remove it for no additional charge.
Comprehensive support: Customer support techs will know WordPress inside and out. You can ask them WordPress questions in addition to more general hosting-related questions.
Automatic updates: Most managed hosting providers test WordPress updates and implement them for you, so security updates become an afterthought.
As demand for managed WordPress hosting grows, many vendors augment these core features with functionality tailored to specific use cases. Let's look at how several hosts in this space build hosting packages for WordPress users.
Kinsta
Kinsta managed WordPress hosting is powered by Google Cloud, and offers a range of affordable hosting options that are fast, secure and ready for scale:
Price of least expensive package: $30/mo
Support types: 24/7 email
Security: Hardware firewalls, SSL support, DDoS detection, Uptime monitoring
Extras: Staging areas for development, can choose one of the 15 Google Cloud Platform regional data centers
DreamPress (DreamHost)
For WordPress users craving something more robust than shared hosting, DreamHost's "DreamPress" package delivers all the fundamental managed hosting benefits. Prices are a bit lower than most other US-based providers:
Price of least expensive package: $16.95/mo
Support types: 24/7 phone on weekdays, daytime phone on weekends, live chat, email
Security: Web app firewall rules and various "advanced" security features
Extras: Use any theme or plugin, optional cloud backups. No bandwidth limits and no number of users caps (or overage charges). Includes free Let's Encrypt certificate
Flywheel
Flywheel targets designers and developers by providing collaboration tools that streamline the development process. Hosting packages also include production-ready demo sites that clients can approve before anything goes live. Here are the details:
Price of least expensive package: $15/mo
Support types: Phone, email, live chat
Security: Malware scanning + removal
Extras: Designer/developer tools, automated backups, built-in caching, free migrations
SiteGround
Bulgaria-based SiteGround offers managed WordPress hosting at a price comparable to many standard, shared hosting packages. Thanks to a CDN and data centers on three continents, SiteGround offers fast speeds from anywhere in the world. US readers should note that prices are listed in euros:
Price of least expensive package: €3.95/mo
Support types: Phone, help desk, live chat
Security: Malware scanning, server-level monitoring, plugin audits
Extras: Built-in caching for an additional charge, free migrations
David over at collectiveray.com has nicely reviewed InMotion versus SiteGround which is worth reading.
Design Bombs has a comprehensive review of SiteGround if you wish to learn more.
WP Engine
A long-established managed hosting provider, WP Engine uses proprietary caching technology that provides, according to its website, "the fastest WordPress hosting around." Prices aren't the lowest, but the company claims its speed and support are unbeatable. Here's what you get:
Price of least expensive package: $29/mo
Support types: Live chat, help desk; phone support is available for packages that include more than one install.
Security: Malware scanning + removal
Extras: Built-in caching, site staging area for developers, curated plugins
Media Temple
Long known for providing responsive, 24/7 support for its shared hosting service, Media Temple launched its first managed WordPress hosting plan in 2014:
Price of least expensive package: $29/mo
Support types: 24/7 phone, live chat, help desk
Security: Malware scanning, one-click restore from backups
Extras: Built-in caching, site staging area, "all-in-one" dashboard with an intuitive UI, up to three WordPress installs with the least expensive plan
Pressable
Formerly known as ZippyKid, Pressable offers three plans at competitive price points. Its least expensive package allows up to five WordPress installs:
Price of least expensive package: $25/mo
Support types: Help desk
Security: Malware scanning + removal
Extras: Built-in caching, site staging tools, optional SSL support
Keeping the selling points of managed hosting in mind – and we'll concede they're compelling – let's switch gears and examine "typical," shared web hosting. You might be surprised at the benefits less expensive hosts can offer.
Shared web hosting benefits
"Shared" hosting refers to an arrangement in which your website lives on the same server as others' websites. The primary benefit of this arrangement is more sites for less cost – and for small publishers, cost savings can be a serious deal breaker.
Here's a rundown of a few popular shared hosts' least expensive hosting packages. When it comes to costs and features, they all look really similar:
Most shared hosting packages include comparable "extras" like unlimited email accounts, one-click WordPress installs, and automated backups, too. What you lose, of course, are the premium support, security features, and server configurations that managed WordPress hosting delivers.
Some publishers genuinely need those additional features, but do you need them? Ask yourself:
Do high traffic levels or the anticipated growth of my site warrant investment in managed hosting? When you start receiving regular, heavy traffic, a shared server or a server that's not optimized for WordPress can slow speeds to a crawl.
Do I spend a lot of time on the phone with support? If you experience regular problems with your site or find that you need ongoing WordPress support, it might be time for managed WordPress hosting. Even if the host doesn't offer 24/7 phone support, having fewer problems in the first place would be an optimal tradeoff.
Am I disappointed in my host for some other reason? From billing issues to poor support to frequent downtime, people switch hosts for a variety of reasons. Having problems with a shared hosting provider doesn't always mean you should switch to managed WordPress hosting, though. Determine whether the problem is something managed hosting might solve; otherwise, just try a new shared host.
If you answered no to all three of those questions, you probably don't need managed WordPress hosting – and that's good news! Shared hosting is perfectly adequate for most bloggers and small publishers, which means you don't need to pay a premium to keep your site online.
As your audience grows and traffic increases, it might make sense to pay more for a feature-rich hosting package. But hang tight for now. When you're ready for managed WordPress hosting, you'll know it. Changing web hosts will be a natural step in the ongoing management of your content, and you won't need a provider's marketing literature to convince you to switch.
Don't forget due diligence
Whether you opt for managed WordPress hosting or not, always research hosting providers thoroughly. Don't go for the cheapest just because it's cheap – read what others say about their experience with specific hosts.
Review Signal is a web hosting review site that uses sentiment analysis to rank providers and makes recommendations based on information you enter about your business. Research hosts using this site and choose one that receives good press in addition to delivering the features you need.
Publishers who think they're ready for managed WordPress hosting may want to dig deeper still. Be sure you understand the differences among providers – those catering to developers vs. those catering to bloggers, for instance. Also look out for speed tests like Winning WordPress's comparison of Media Temple and WP Engine and Oliver Nielsen's review of four managed WordPress hosting options. While they may not be scientific, the tests can give you a good idea of the speeds you should expect from a premium provider.
And remember: web hosting is just a tool. A great host doesn't make a great website – that's your job. Choose a host that gets out of the way so you can connect with your readers.
Photo Credit: kishjar
Enjoy this post? Read more like it in Business.