By Zack Tollman on January 4, 2013
This week, I am joining The Theme Foundry team as a Developer and I am absolutely thrilled! I have been a big fan of The Theme Foundry for a long time. Their themes are beautiful both in regard to design and code quality. I look forward to helping the team continue in this tradition.
Since I will be working with The Theme Foundry customers, I should tell you about myself. I have been involved in web development for the past 9 years and have focused on WordPress development for the past 6 years. Prior to joining The Theme Foundry, I worked as a Senior Web Engineer for 10up, LLC, where I focused on developing high traffic websites and interfaced with clients. Prior to that, I was a freelance web developer in my spare time while I was pursuing a PhD in Clinical Psychology (which I completed in August 2011). While I have spent most of my web development career building individual websites, I am excited to step out of the world of client services and into the realm of product development.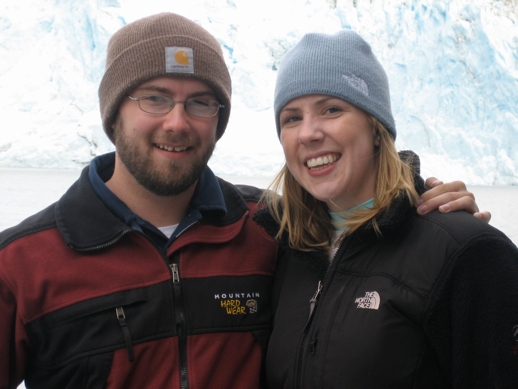 Zack, Laura, and the Columbia Glacier
Like the rest of the United States based The Theme Foundry team, I reside in the Northwest. More specifically, I currently live in the not-so-sunny Portland, Oregon with my fiancée and dog. I am originally from small town Alaska and have been waiting for a snowy day in Portland. It should also be noted, that I did live in Moscow, Idaho for two years during grad school, and I am somewhat convinced that Drew looks for current or prior Idaho residence in order to be considered for a position at The Theme Foundry (unless you have the pixel pushing precision of Scott, then that requirement is waived). I am excited to be living in a city that has a vibrant tech scene and an especially stellar WordPress community. This helps me to stay motivated with all of the WordPress development that I do.
So that's a little bit about me! I look forward to learning a little bit about all of our customers around the Help Center!