From your WordPress dashboard, navigate to the Appearance → Menus page.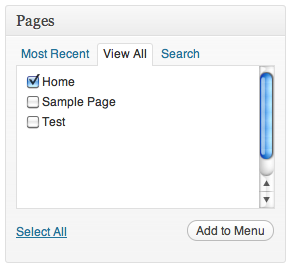 Did you know that Surf Office, Postmatic, Yeah Dave, and over 700,000 small businesses run their websites with Make, our free WordPress page builder. Discover the Make page builder now.
Under Pages, switch to the View All tab. Then, check Home from the top of your Pages list, and click Add to Menu.