Rather than displaying a blog feed on your index page, you may want to use a different page template. To set a custom Front page, be sure to follow these steps:
Navigate to Settings → Reading;
Choose A static page from the Front page displays option;
Set the Front page to your desired page.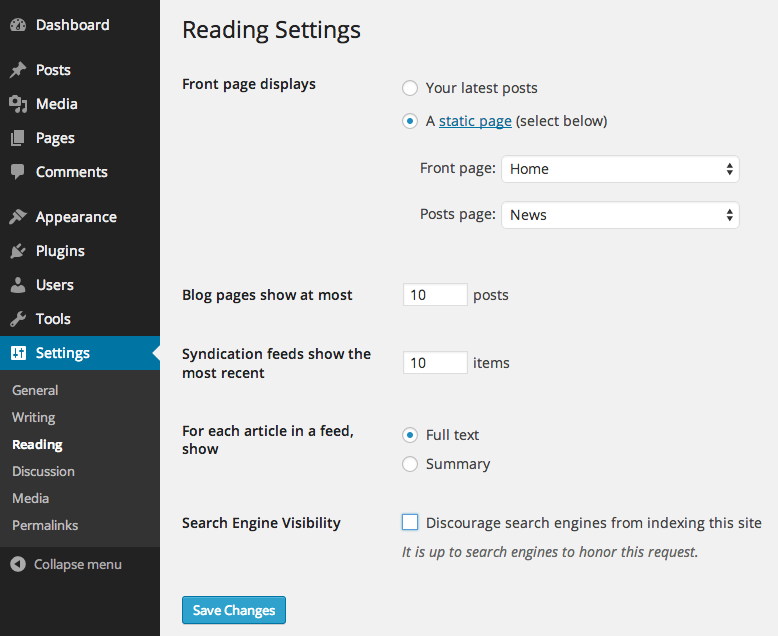 Did you know that Surf Office, Postmatic, Yeah Dave, and over 700,000 small businesses run their websites with Make, our free WordPress page builder. Discover the Make page builder now.
The Posts page you select will display your blog feed.