By Drew Strojny on July 6, 2012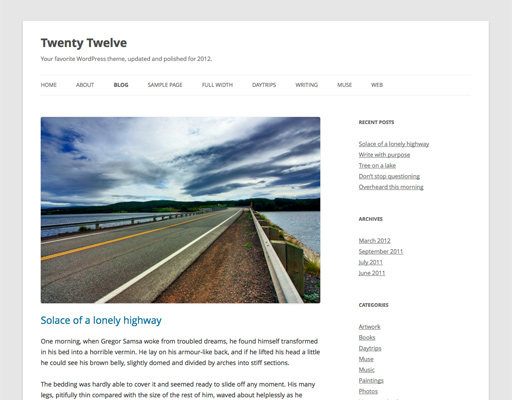 Working on the new default WordPress theme, Twenty Twelve, has been a very special, exciting, and humbling experience. We got off to a slow start earlier this year, but the pace has picked up significantly since then, and we're now preparing to move the codebase back into WordPress core.
Live demo
We have a live demo of Twenty Twelve hosted over on WordPress.com!
Twenty Twelve isn't finished yet, but all the major styling is complete. The goal was to design a clean, minimal, and responsive theme, with a focus on typography and readability. I think we met that goal and I'm really happy with where we are right now. Take it for a spin and let us know what you think.