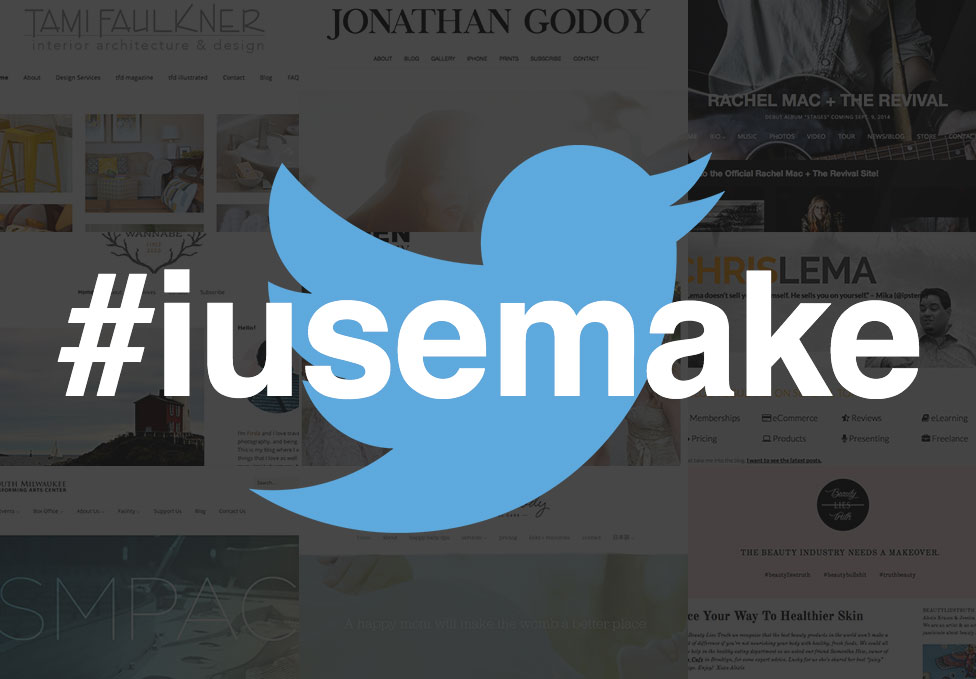 Have you launched your blog, brand, or business site with Make yet? If so, we'd love to showcase your work alongside other amazing Make & Make Plus users.
We love seeing you push the limits of what's possible with Make & Make Plus. We know that without you—your content, your vision, your unique take on the design and layout of each individual page—the theme itself is a blank canvas.
Your success can inspire the next photographer, writer, designer, organization or entrepreneur to put together a professional, polished web presence.
Share your site with us so we can spread the word about your brand or business!
All we need from you is a tweet—tell us how you're using Make. Be sure to include a link to your site! Each week we'll select another user to showcase on the Make website.
Use the hashtag #iusemake or tweet to us @thethemefoundry so we can continue this conversation. We've made it easy for you with some pre-written examples (click the links to edit and then tweet!):
Hey @thethemefoundry – Check out our site! #iusemake
Drag & drop page builder + a ton of customizer options? Of course #iusemake
We created a new #WordPress website with Make by @thethemefoundry and we love it! #iusemake
We can't wait to see your site up on our customer showcase! Keep up the great work!