The Theme Foundry team is pretty serious about productivity and it's exciting to be able to feature helpful tools and apps we like. This week, we've been talking about Desk, a writing app for Mac that makes blogging a breeze. I've been playing with Desk for a few weeks now, getting to know it, establishing a workflow, and testing it out with WordPress and our themes, and it's been an overwhelmingly pleasant experience.
It's also on sale through Thursday in the App store, so hurry and grab a copy for yourself!
Desk was designed to help make you a better, more prolific, and more productive writer. By cutting through all the junk that regular text editors use, adopting a minimilast design, and making it effortless to publish. Desk was made for shippers.
Write your posts in markdown or use the tastefully uncluttered WYSIWYG editor. Drag and drop images into your drafts and set their alignment. And when you're ready, you can choose a category, tag your posts, and even drop in a featured image before you publish.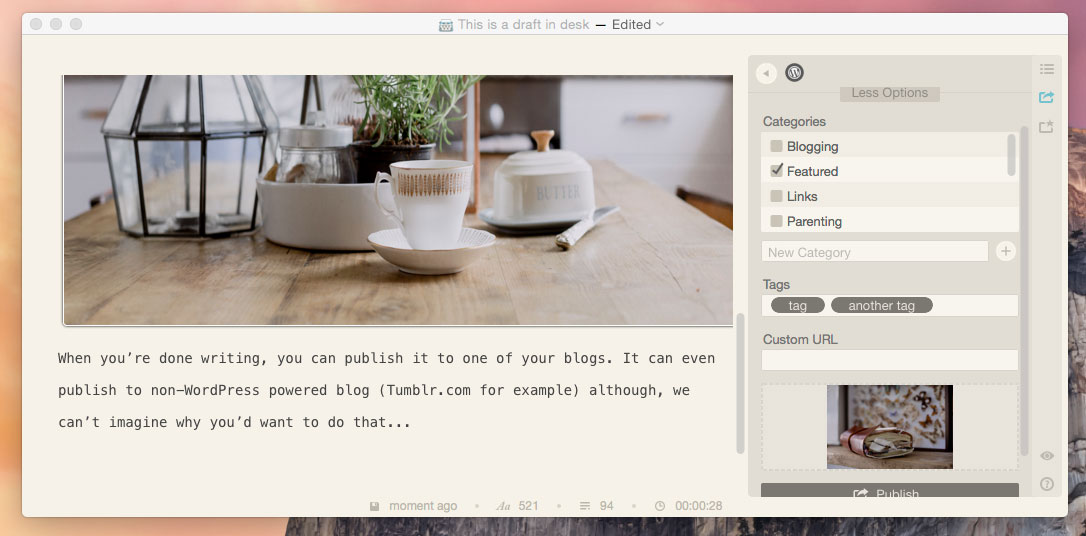 I tested Desk with Make, to beautiful results (a page created with the Post section on the left, the draft in Desk on the right):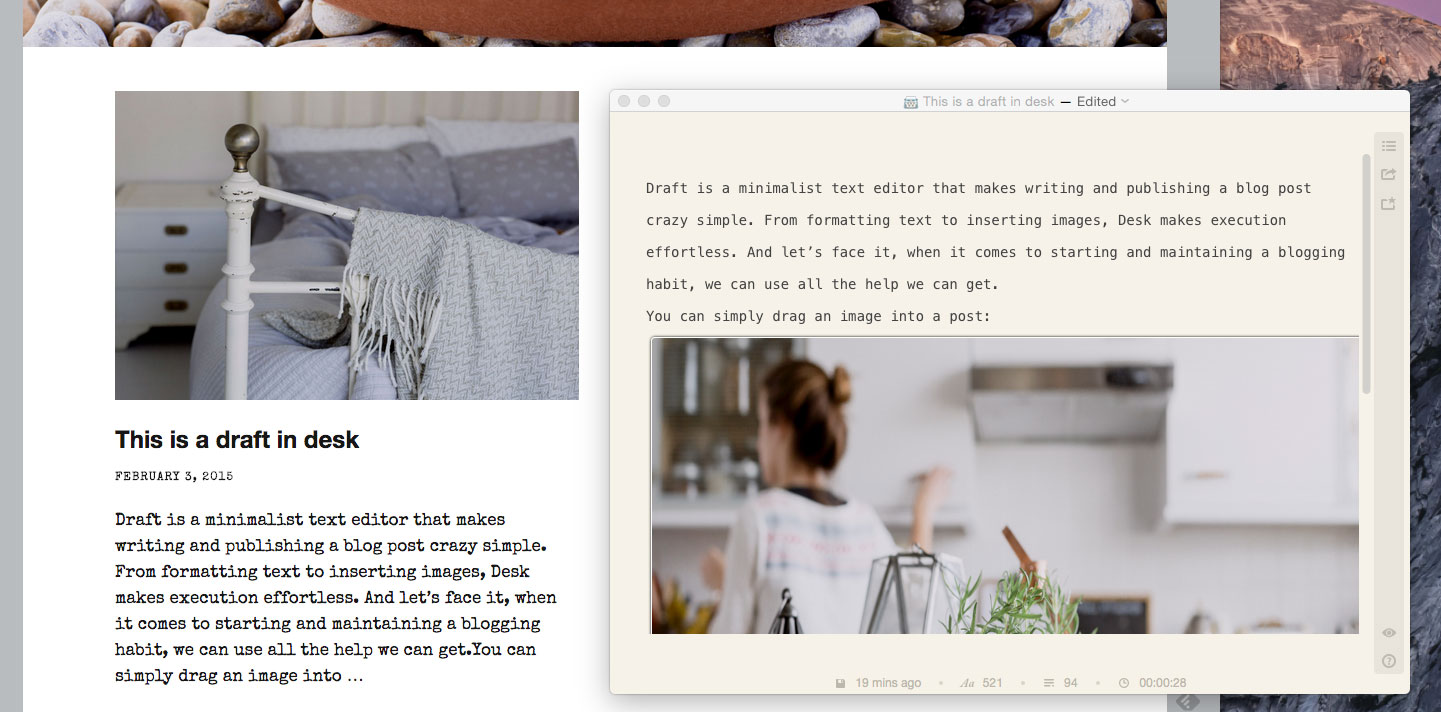 It's worth noting that Desk just edits posts, not pages. But it was designed with bloggers in mind. Some of the (probably underrated) features I liked:
The word count is displayed at the bottom of the editor, so I can do my morning pages and will know when I hit my targeted 750 words.
Desk shows an approximate read time as well. Useful when you've gotten into a groove writing, only to come up 3000 words later.
The night mode is really lovely to write on. Especially if you spend a large chunk of your day staring at the glowing white internet.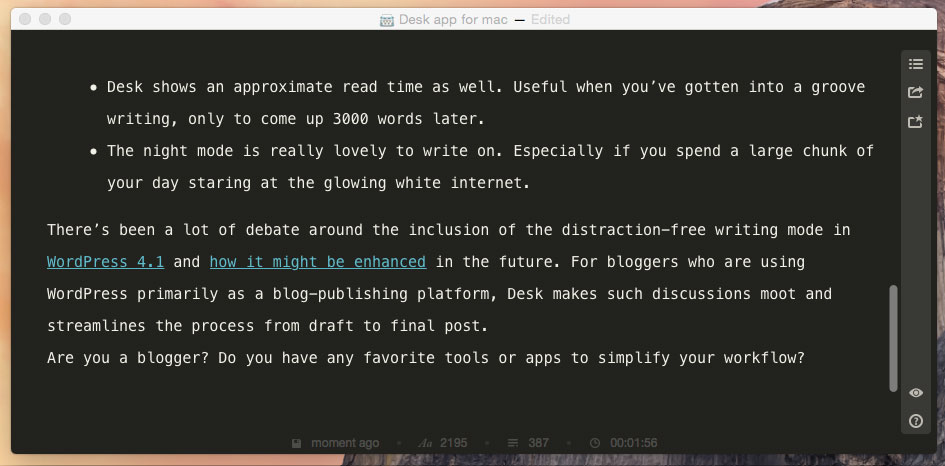 There's been a lot of debate around the inclusion of the distraction-free writing mode in WordPress 4.1 and how it might be enhanced in the future. For bloggers who are using WordPress primarily as a blog-publishing platform, Desk makes such discussions moot and streamlines the process from draft to final post.
Are you a blogger? Do you have any favorite tools or apps to simplify your workflow?