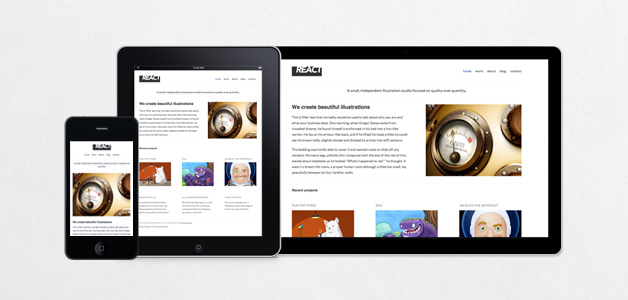 Say hello to React! React is a simple and elegant WordPress theme for business featuring a fluid and responsive grid that allows for easy viewing from an iPhone, iPad, or other mobile device. The theme is packed with some other great features: custom typography, custom background (hides automatically on small screens), support for projects, and more.
Check out the theme page for more details and the demo site for a live preview. Be sure to watch the quick video feature tour below to see some of the features in action.
I also want to give a huge thanks to David Lanham for allowing us to use his beautiful illustrations on our demo site and product pages. Thanks David!