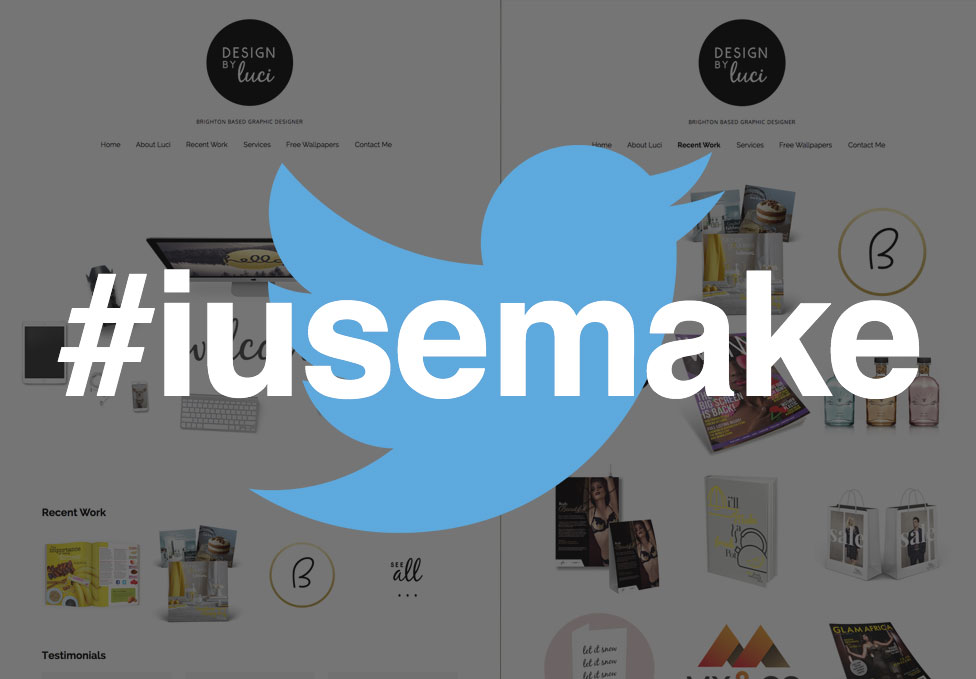 my new website is up and running! Have you seen it yet? Thanks @thethemefoundry #iusemake

— Luci (@designbyluci) March 18, 2015
Luci is a Brighton-based designer whose minimalist-chic take on her Make-made portfolio, Design by Luci just blew us away! From her website:
I embrace both print and digital design and have worked with a variety of businesses across different sectors such as fashion, travel, education and food, helping them bring their brand to life through beautiful design.
Here's how Luci uses Make to accomplish this:
Tell us a little bit about your website?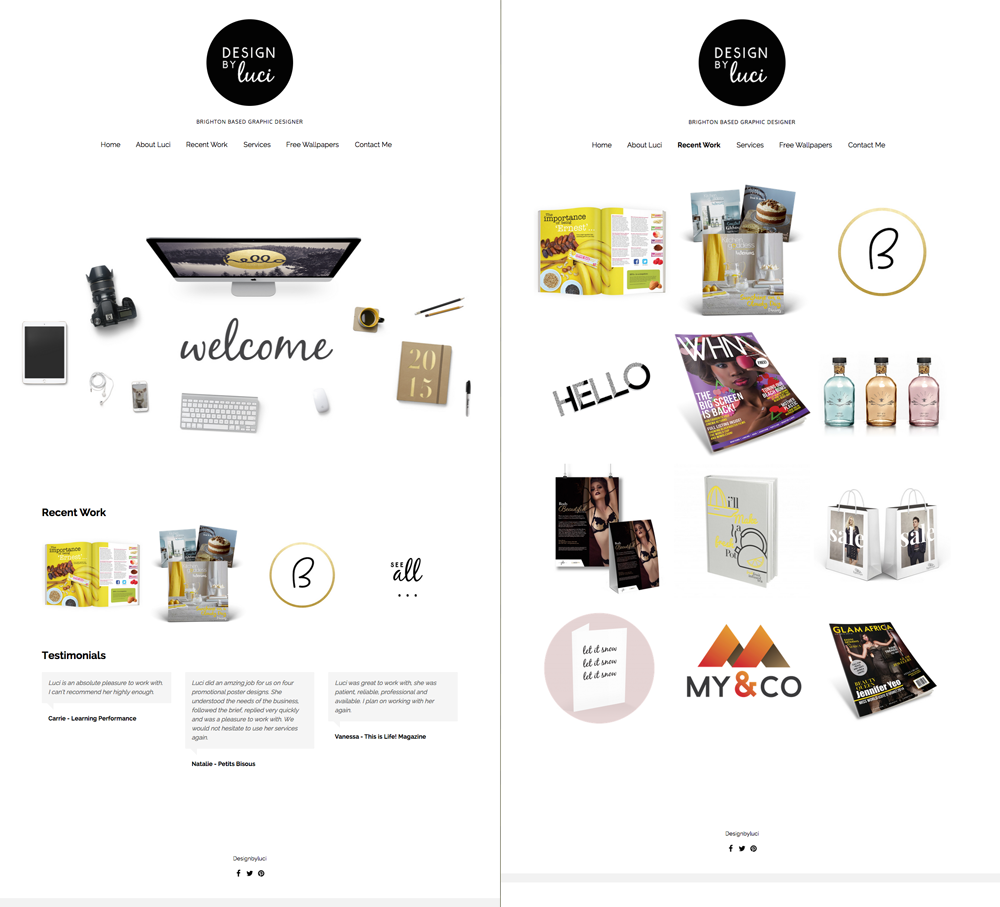 I've been a graphic designer since 2011 and decided to go completely freelance in January 2015. I offer a one on one design service to individuals, small and large businesses and also lend my skills to agencies that need a little helping hand with their workload. My website showcases my work and the services I provide, I also offer a few freebies (currently I have some desktop wallpapers up for grabs).
Why did you pick Make & Make Plus for the website? Were you looking for specific features?
I wanted my website to be clean and minimal yet have a big impact. I was looking for a theme that allowed me to have full control and freedom in order to make my site unique and personal. Make was the perfect fit!
How long did it take you to put together? What was the process like?
It roughly took me two weeks to put my website together, most of that was sifting through my work and picking which bits to showcase and then editing them the way I wanted. The process was extremely easy, the Page Builder tool is an absolute dream and saved so much time! With previous themes i've used I found that I would be faffing for ages on a page just to get a picture in the right place and would dread having to update my site, but I didn't have any trouble with Make Plus! I look forward to uploading more of my work and adapting it as my business evolves.
Has Make & Make Plus made an impact on your web presence/business/brand?
I have found that I am being approached a lot more from companies and individuals from all over the world! It's exciting to see a new email come through from the website and to think that after looking around my site they decided to get in touch.
How can we follow you? Facebook, Twitter, LinkedIn, etc.?
You can follow me on Facebook: /designbyluci Twitter: @designbyluci and Instagram: designbyluci.
Do you use Make? Let us know on Twitter (hashtag: #iusemake). We'd love the opportunity to feature your site!