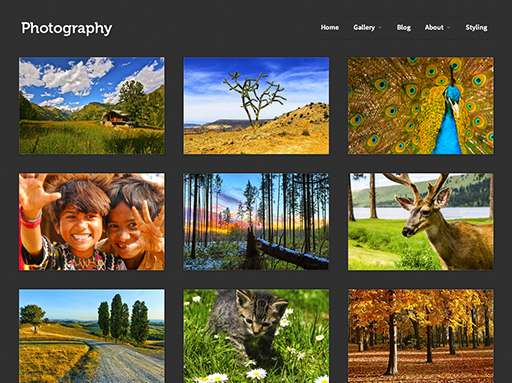 The Photography theme has been a hallmark of The Theme Foundry's collection since we first released it nearly three years ago. It has stood the test of time and continues to be one of our most popular themes. Today, we are excited to usher in the next generation of Photography with the release of version 2.0.
This is a free update for all existing Photography customers. Please be sure to read the update instructions before you dive in.
What's New?
We decided to completely rewrite the Photography codebase. WordPress has matured significantly since Photography 1.0 and we wanted to take advantage of the latest and greatest features by building Photography 2.0 from the ground up.
At first glance, you'll notice the subtle visual enhancements that give Photography a needed makeover. From the refined image highlights to the understated background pattern, Photography maintains its core aesthetics, but gently improves some of the rougher edges. Additionally, Photography is now responsive and ready to showcase your photos on all of your favorite devices.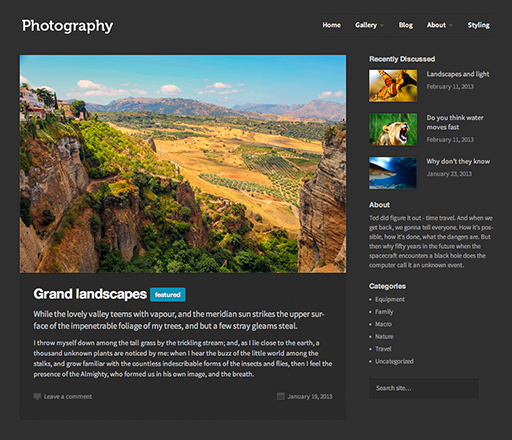 Better gallery management
In addition to visual changes, we've made galleries significantly easier to manage. WordPress 3.5 introduced a completely redesigned media manager that complicated Photography's gallery management. We have overhauled and smoothed out the gallery functionality to work more intuitively with WordPress 3.5.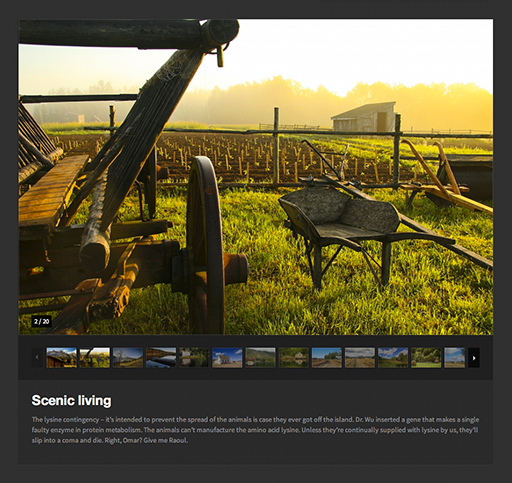 We also added support for two popular requests — multiple Gallery pages and portrait photos. Feature as many Gallery pages as you want and display the thumbnails in portrait or landscape mode!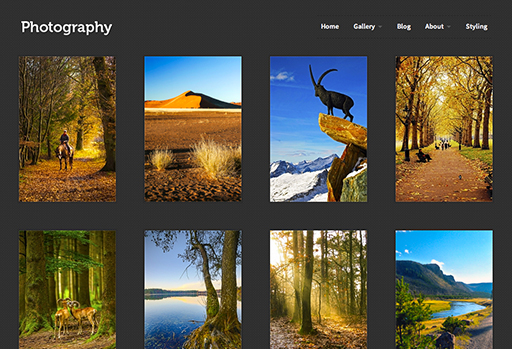 Cleaner code
A theme should be just as beautiful on the inside as it is on the outside. We took the time to bring everything up to the latest WordPress standards and dramatically increase speed and performance. We also re-wrote the Flickr integration to work with the new Flickr API and OAuth 2.0.
Overall, it's a better theme
We love Photography. It is an important part of our theme collection and we don't want it to be just good; we want it to be great! We think we did just that with version 2.0 and are really excited to get it in your hands. Go ahead and update now.