By Ray Loyloy on September 20, 2018
Are you still using Pirate Forms? Almost 300,000 people have loved this WordPress contact form plugin since it was first released but just this week they announced they're discontinuing development. So now what?
Meet HappyForms! It our brand new, free, and super-simple WordPress contact form plugin that's easy to transition over to from Pirate Forms. HappyForms is already rated five-stars on the Plugin Directory and has over almost 20,000 downloads so far!
Here's three reason we think you're going to love HappyForms…
1. Live preview
HappyForms is the only WordPress form plugin with a completely real-time live preview of your forms:
2. Style controls
You can easily style your WordPress forms appearances without touching a single line of code: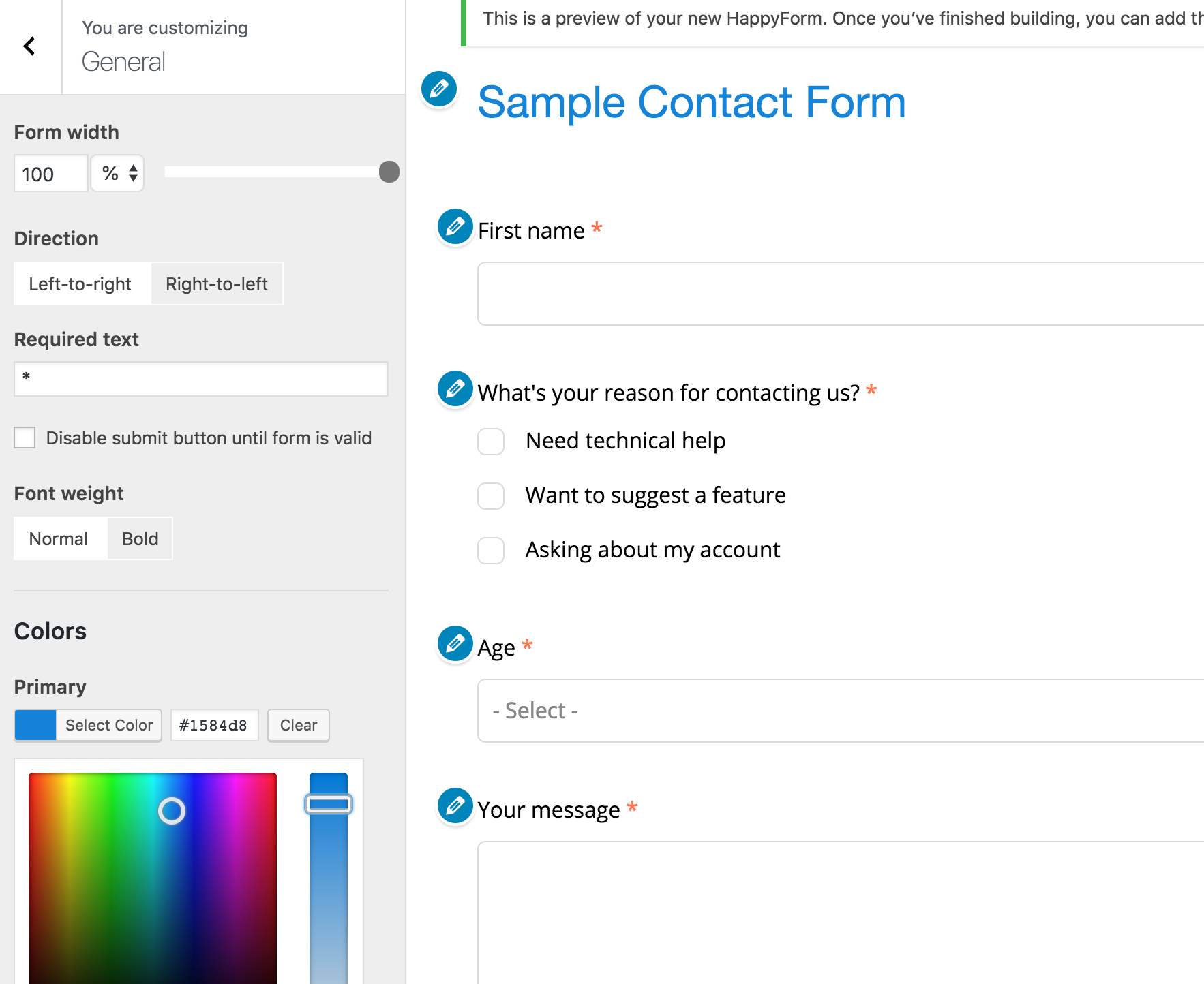 3. Redirect and Spam prevention
Premium features like URL redirecting, HoneyPot and Google ReCaptcha spam prevention are built-in and super-easy to use: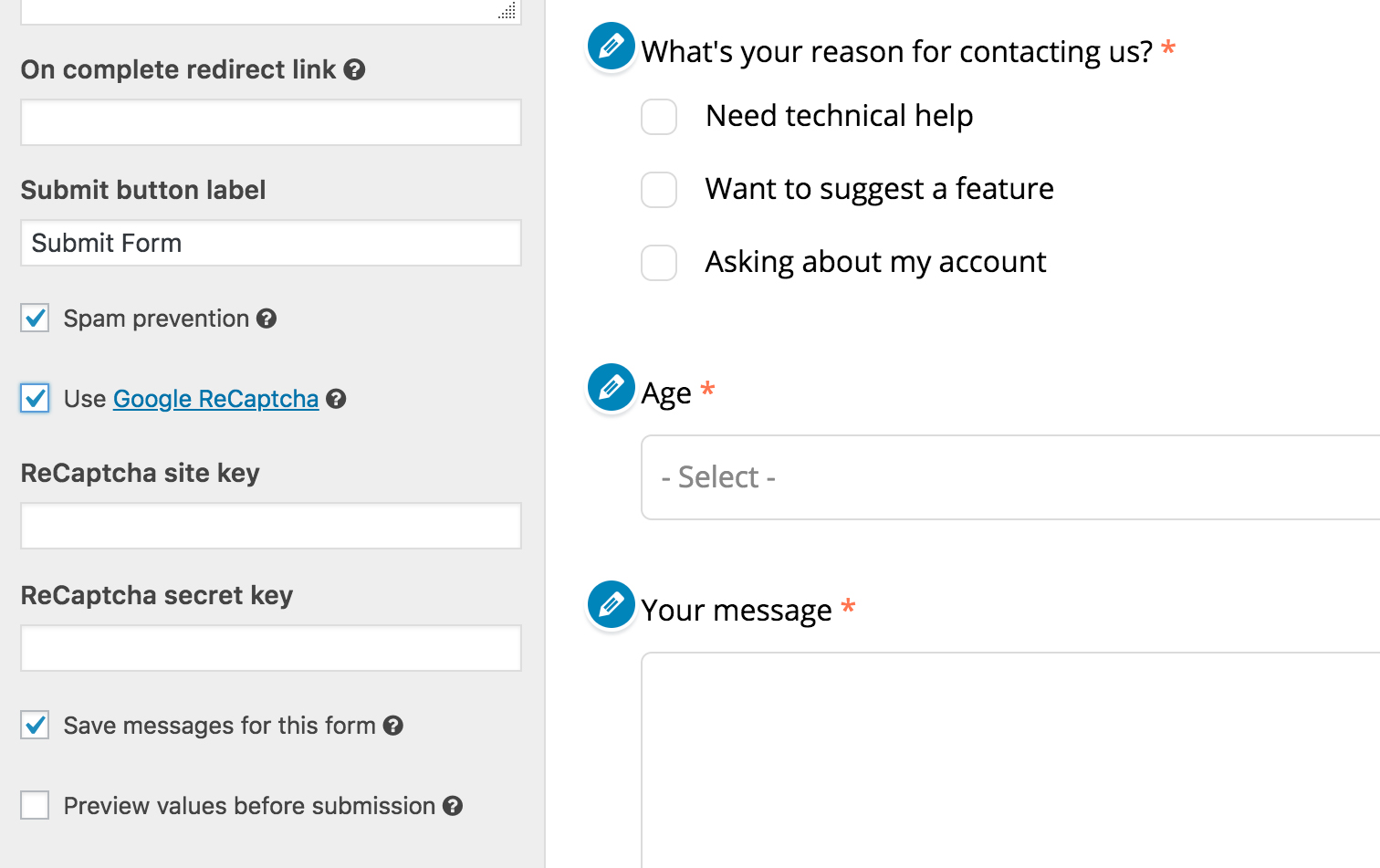 Download HappyForms plugin for free to make the switch from Pirate Forms.