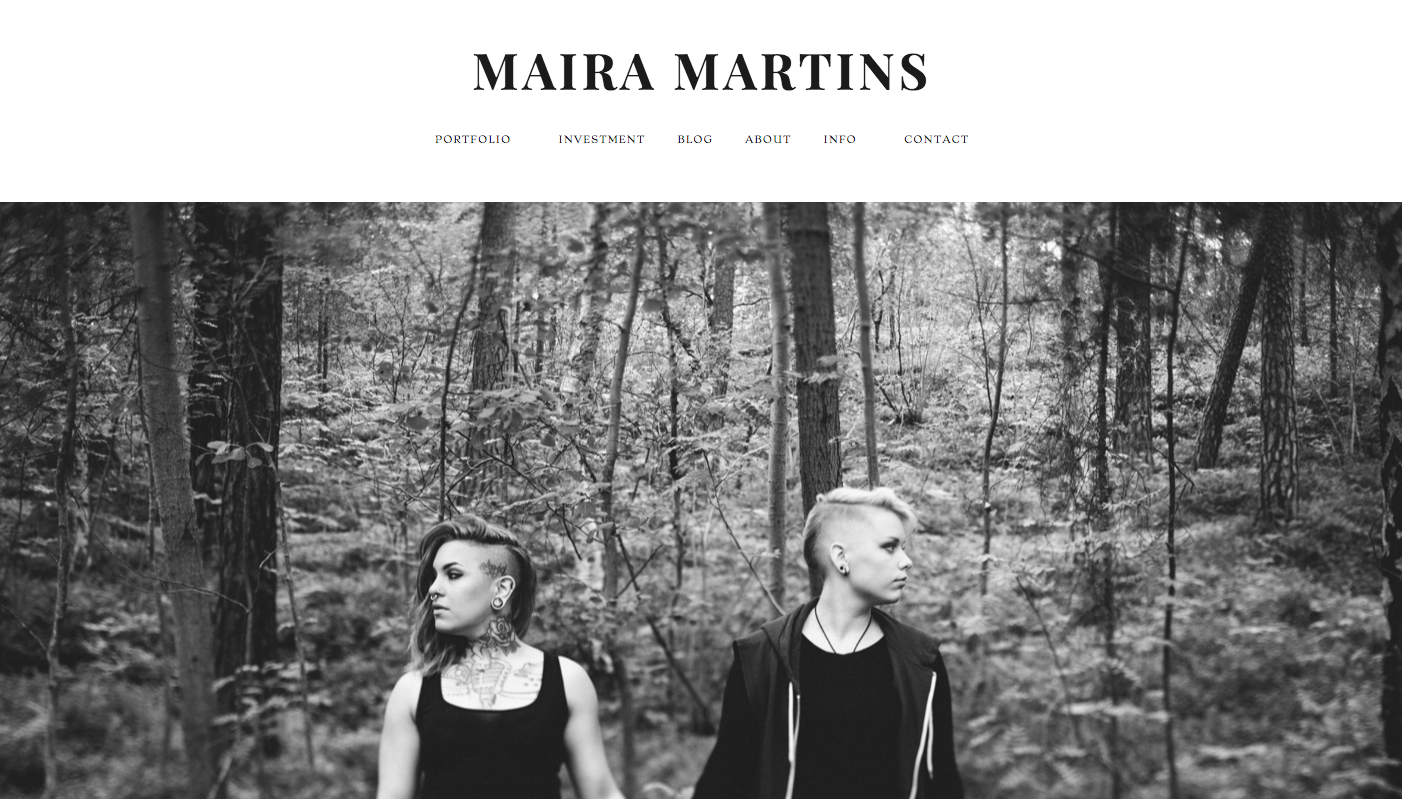 Maira Martins is a Brazillian photographer living in Stockholm, Sweden. She specializes in wedding and portrait photography, defining her style as natural, honest and emotional. On her about page, she explains, "I don't want to be yet another photographer, shooting yet another wedding… that's just boring. I am looking for meaningful stories and evocative images."
Martins recently redesigned her website using Make, and despite not having a background in development or design, managed to capture both her style and purpose with effortless perfection. Her website and blog are full of small touches that convey her personality and philosophy to potential clients.
"I am totally in love with what I crafted for my business using Make," Martins told us. "I have used other [themes and frameworks] before but was tired of them being so heavy, you know? Everything takes hundreds of clicks to achieve and the website was slow."
Part of what makes Martins website so wonderful is how she's leveraged different aspects of the page builder, along with the content features of Make and Make Plus. Martins explains, "I upgraded to Make Plus because I wanted the Post List section, but I ended up finding lots of other things I love and had no idea I needed!"

Her homepage and portfolio galleries use the Posts List section, along with different taxonomy tags to filter her favorite posts and categorize the types of photography she specializes in. She brilliantly uses the Gallery Slider on her photobooth page, and she makes liberal use of the Format Builder. "The Icons! I love them! I'm always using the hearts on my blog posts and have little diamonds on my pricing list"

Using Make and Make Plus, Martins also plans for expanding the current site. "One thing I'm planning to do is to create a one page 'mini site' with info about my commercial and editorial work! It will be just a page on my normal site, but I'm planning to try some Parallax and use the Banner, Columns, and Posts Lists sections. I have already drafted on paper how I want this page to be and it shouldn't take me more than 3 minutes to create it with Make Plus."
Martins enthusiasm for Make and Make Plus lies in its ease of use and efficiency. "I think Make is brilliant! First off, it's easy to use. Anybody can customize a website and actually understand what they are doing. Secondly, I discovered there is something liberating about Make's minimalism. I love that I don't need to struggle with millions of options. All the options are actually linked to my own creativity." Not only has the redesign impacted the way she showcases her work, it's also rekindled her love of blogging.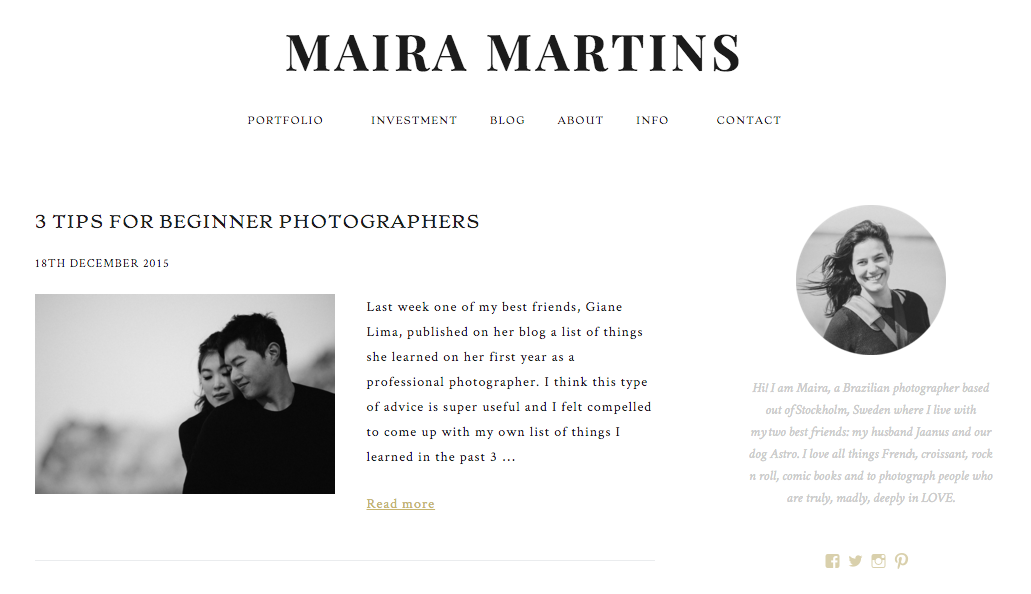 "The simple but powerful approach of Make has taken me off that bad habit of constantly tweaking my website instead of writing. I now blog more often, because I'm finally free to focus on my content! And my wedding inquiries kinda doubled now that my website is looking amaaazing!"
If you're looking for a photographer in Europe, check out Maira Martin's services or follow her on Instagram.
How do you use Make? If you'd like to be featured on our blog or in our #iusemake showcase, reach out via email, Facebook, or Twitter.